The outlines of Three Pieces of Kitchenware in Lujiazui

The street views of Three Pieces of Kitchenware in Lujiazui

The street views of Three Pieces of Kitchenware in Lujiazui
Just like the other central business districts of an international metropolis, the skyline of Lujiazui attracts millions of tourists all over the world every year. Instead of the Bund, a traditional attraction on the opposite side of Huangpu River, Lujiazui has become the most popular tourist spot in Shanghai. There are also thousands of office workers commute back and forth, and this makes Lujiazui become one of the most densely populated areas on weekdays.
From a small fishing village to the most prosperous area, Lujiazui has been developed just in recent decades, and it is still being developed continuously. The skyscrapers are being built one after one, forming the world's first trio of adjacent super tall skyscrapers today. With the unique shapes – like Opener, Eggbeater and Injector, these buildings have also been named as Three Pieces of Kitchenware in Lujiazui.
Jinmao Grand Tower (right) was designed by the world-famous architecture firm Skidmore, Owings & Merrill (SOM), completed in 1999. This 93-story landmark skyscraper is 420.5 meters tall and was the tallest building in China until 2007. Then, the Shanghai World Financial Center (left) surpassed it, which is 492 meters tall and located next to it. The SWFC opened to the public on in 2008 and win the award of the year's best-completed skyscraper.
Located next to these two buildings, the Shanghai Tower (middle), a 121-story building, surpassed the height of both these buildings in 2015. This 128-story mega tall skyscraper is 632 meters tall, along with the two other skyscrapers, creating the world's first trio of adjacent super tall skyscrapers.
The Oriental Pearl Radio & Television Tower, a distinct landmark in Shanghai, has a longer history than the adjacent grouping of other super tall skyscrapers. It was completed in 1994 with the height of 468 meters. From 1994 to 2007, it was the tallest structure in China. Today, it was surpassed by the other skyscrapers but still has the most beautiful LED lights in the evening.
Lujiazui has developed by leaps and bounds. The Oriental Pearl Radio & Television Tower, the Three Pieces of Kitchenware and the Century Avenue are forming the modern scenery of Shanghai and becoming the must-see attractions in the world.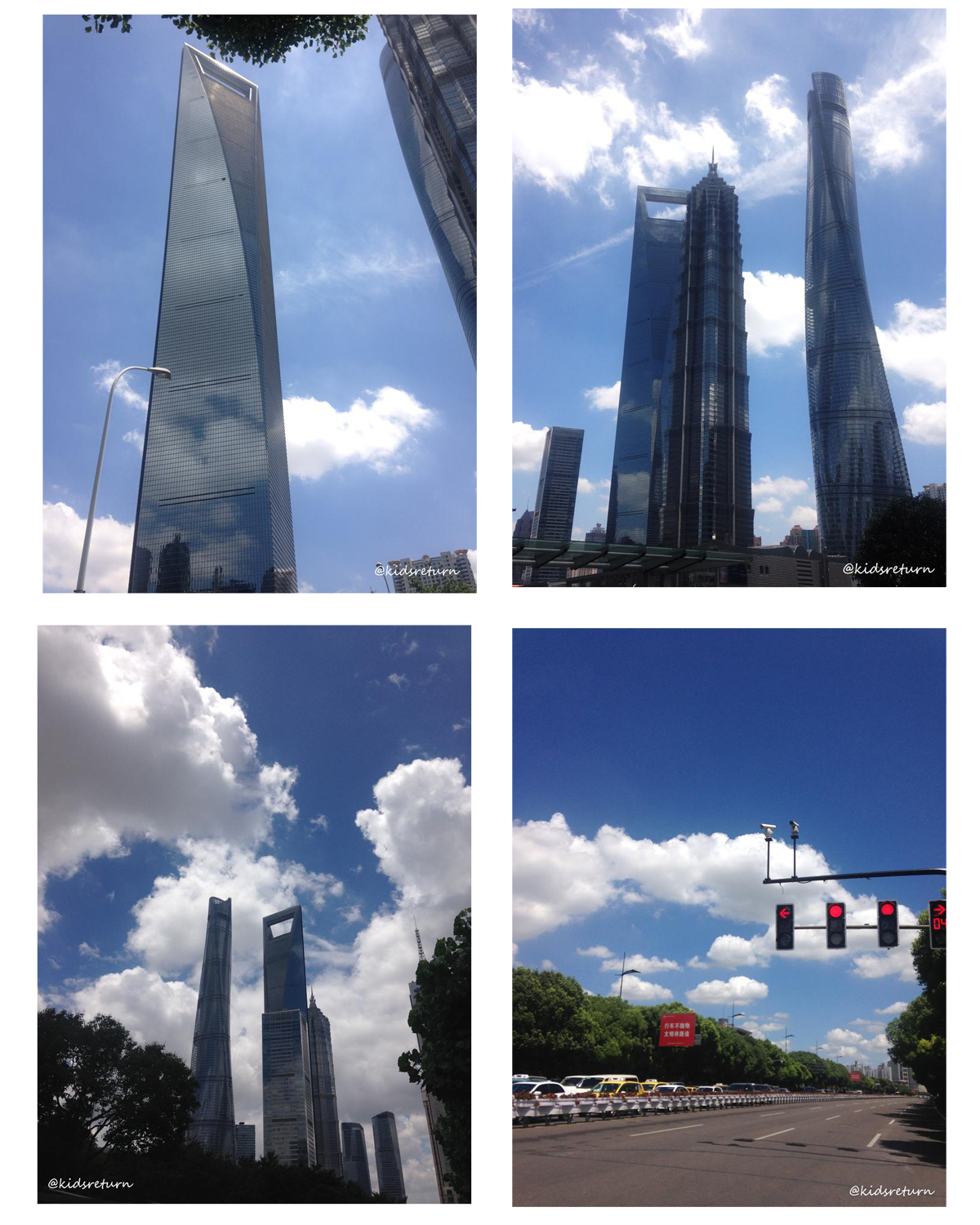 !steemitworldmap 31.23915 lat 121.512019 long Lujiazui D3SCR